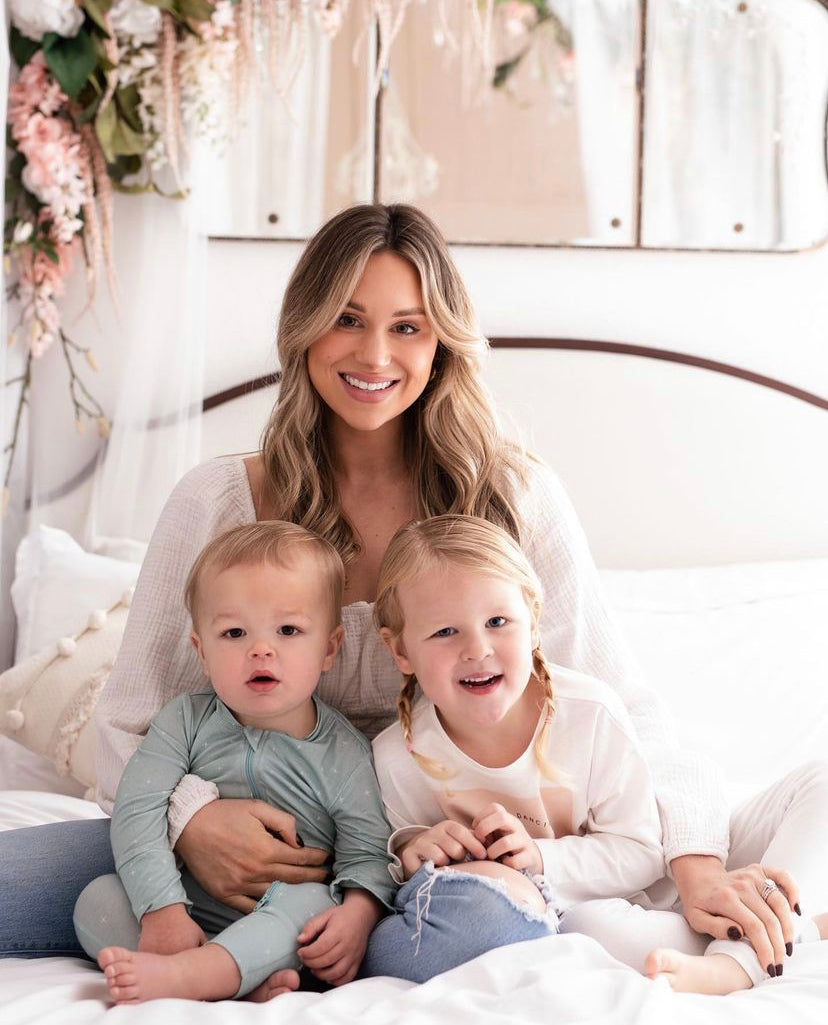 Our Story
Hi there! Thanks for stopping by Willow+Co! My name's Brittany and I am a mama of two, wife and founder of Willow+Co living in Northern California. I started Willow+Co in 2016 shortly after my division was laid off from my corporate sales job only a few days after I had exceeded my sales goal. At the time, I was four months pregnant with my daughter Kennedy, so I took this as opportunity to pursue my dream of owning my own business (not to mention how hard it is to get hired when four months pregnant). Once I began to look into what the market wanted in baby apparel, the feedback given was something that was incredibly soft, flexible and had a style that was more modern and gender neutral. Throughout the years I have grown Willow from a small brand I ran from a room at my house to where it is today. A long the way I've had great people who encouraged and helped me pursue my dreams. Thank you for taking the time to learn more about how Willow+Co started as I hope to bring you baby apparel that is stylish, modern, and practical!
The Willow tree was an inspiration to our name, Willow+Co, and represents balance, learning, growth and harmony.
Shop now
Wondering Where We Came From?
We all know changing a diaper in the middle of the night is not an easy task when you're half asleep so I wanted Willow+Co to make life just a little bit easier through accessibility!
Early production took some serious time, consideration, trial and error. I wanted to make sure every piece was perfect and exactly what parents wanted for their little ones.
We have a fantastic team in Northern California making sure our design and quality is perfect. Willow+Co releases limited edition collections that make each print that much more special.